Free Piano Sheets of Josh Groban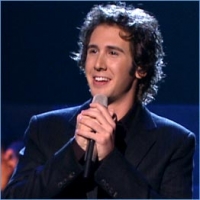 Joshua Winslow Groban (born February 27, 1981) is a Grammy-nominated American singer-songwriter. He has concentrated his career so far mostly in concert singing and recordings, although he has stated that he wishes to pursue musical theater in the future.

Various music critics have described Groban's voice in different ways, with some referring to him as a tenor and others as a baritone. In performance, Groban's music goes as low as G2 (as in the song "To Where You Are") and extends up to at least B4 flat or the B flat above middle C (as heard in "You Raise Me Up"). He also hits a High B during the Baywatch theme song in his Emmy performance of TV Theme Songs on September 21, 2008.This places his voice lower than the tenor range on the low end, and just short of Tenor C, and therefore above the baritone range, on the high end.

Some of Groban's musical influences have been Radiohead, Paul Simon, Sting, Peter Gabriel, and Björk. He says he is able to look up to anyone, musically, who has pushed the boundaries and stepped outside of the box. As for vocal influences, "anyone who told a story with their songs," including Mandy Patinkin, Klaus Nomi, George Hearn, and Luciano Pavarotti.
Share this with your friends
Piano Music Sheets of Artist
Total 26 result(s), listing between 0 - 15.


The free piano sheet music is provided for personal enjoyment only, not for resale purposes. If you are one of the artists and not happy with your work being posted here please contact us so we can remove it.

Latest Sheets
Here are the latest free piano sheets..
Mailing List
Subscribe to mailing list and get notified of updates.



Latest Sheets Feed


Popular Sheets Feed


Follow us on Facebook