Free Piano Sheets of Harry Potter and the Chamber of Secrets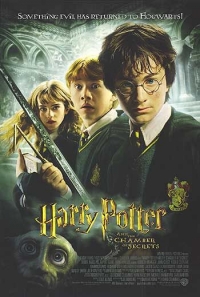 Harry Potter and the Chamber of Secrets is a 2002 fantasy adventure film, and the second film in the popular Harry Potter series, based on the novel by J. K. Rowling, Harry Potter and the Chamber of Secrets. The film was released on 15 November 2002 in the UK and US and 28 November in AUS (exactly three weeks after the death of Richard Harris, who portrayed Albus Dumbledore and from the first film) and was directed by returning director, Chris Columbus. The screenplay was adapted by returning screenwriter, Steven Kloves and David Heyman returns from the first film as the producer.

Most of the major cast and crew from Philosopher's Stone (also known as Sorcerer's Stone) returned for Chamber of Secrets, including child stars Daniel Radcliffe, Emma Watson, Rupert Grint and director Chris Columbus. However, it was the last appearance by Richard Harris as Dumbledore (and also Harris's last film) and the last Harry Potter film directed by Columbus. New key actors included Kenneth Branagh as Gilderoy Lockhart and Jason Isaacs as Lucius Malfoy.

The film was very well received at the box office making $879 million USD worldwide became number two of the year. The film was nominated for three BAFTA Film Awards in 2003.
Share this with your friends
There are no other sheets found..


The free piano sheet music is provided for personal enjoyment only, not for resale purposes. If you are one of the artists and not happy with your work being posted here please contact us so we can remove it.

Latest Sheets
Here are the latest free piano sheets..
Mailing List
Subscribe to mailing list and get notified of updates.



Latest Sheets Feed


Popular Sheets Feed


Follow us on Facebook