Free Piano Sheets of Lost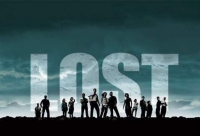 Lost is an American serial drama television series that follows the lives of plane crash survivors on a mysterious tropical island, after a commercial passenger jet flying between Sydney, Australia and Los Angeles, United States crashes somewhere in the South Pacific. Each episode typically features a primary storyline on the island as well as a secondary storyline from another point in a character's life. The show was created by Damon Lindelof, J. J. Abrams and Jeffrey Lieber, and is filmed primarily on location in Oahu, Hawaii. The pilot episode was first broadcast on September 22, 2004. Since then, four seasons have been aired. The show is produced by ABC Studios, Bad Robot Productions and Grass Skirt Productions and airs on the ABC Network in the United States. Its soundtrack is composed by Michael Giacchino. The current executive producers are Abrams, Lindelof, Bryan Burk, Jack Bender and Carlton Cuse. Because of its large ensemble cast and the cost of filming in Hawaii, the series is one of the most expensive on television.

Critically acclaimed and a popular success, Lost garnered an average of 16 million viewers per episode on ABC during its first year. It has won numerous industry awards including the Emmy Award for Outstanding Drama Series in 2005, Best American Import at the British Academy Television Awards in 2005, the Golden Globe for Best Drama in 2006 and a Screen Actors Guild Award for Outstanding Ensemble in a Drama Series.

Reflecting its devoted fan base, the show has become a part of American popular culture with references to the story and its elements appearing in other television shows, commercials, comic books, webcomics, humor magazines, a video game and song lyrics. The show's fictional universe has also been explored through tie-in novels, board and video games, and alternative reality games, The Lost Experience and Find 815.
Share this with your friends
Recommended Piano Music Sheets
There are no other sheets found..


The free piano sheet music is provided for personal enjoyment only, not for resale purposes. If you are one of the artists and not happy with your work being posted here please contact us so we can remove it.

Latest Sheets
Here are the latest free piano sheets..
Mailing List
Subscribe to mailing list and get notified of updates.



Latest Sheets Feed


Popular Sheets Feed


Follow us on Facebook