Free Piano Sheets of The Lord of the Rings: The Two Towers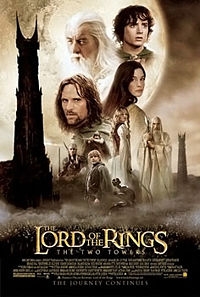 The Lord of the Rings: The Two Towers is a 2002 fantasy film directed by Peter Jackson based on the second volume of J. R. R. Tolkien's The Lord of the Rings and the second film in The Lord of the Rings film trilogy that was preceded by The Fellowship of the Ring (2001) and concluded with The Return of the King (2003).

Continuing the plot of The Lord of the Rings: The Fellowship of the Ring, it intercuts three storylines, as Frodo and Sam continue their quest to destroy the One Ring in Mordor and meet Gollum, its former owner. Aragorn, Legolas, and Gimli come across the war torn nation of Rohan as well as the resurrected Gandalf, before fighting at the Battle of Helm's Deep, whilst Merry and Pippin escape capture and meet Treebeard, the Ent.

The movie was critically acclaimed, although the adaptation was more controversial than the first film. It was an enormous box-office success, earning over $900 million worldwide, outgrossing its predecessor, and is currently the 7th-highest-grossing film of all time (inflation-adjusted, it is the 58th most successful film in North America). The Special Extended DVD Edition was released on November 19, 2003.
Share this with your friends
Piano Music Sheets of Artist
Total 6 result(s), listing between 0 - 6.


The free piano sheet music is provided for personal enjoyment only, not for resale purposes. If you are one of the artists and not happy with your work being posted here please contact us so we can remove it.

Latest Sheets
Here are the latest free piano sheets..
Mailing List
Subscribe to mailing list and get notified of updates.



Latest Sheets Feed


Popular Sheets Feed


Follow us on Facebook