Free Piano Sheets of The Lion King 2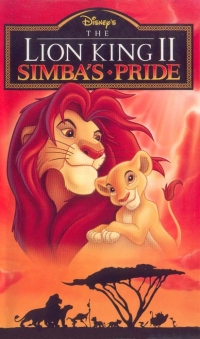 The Lion King II: Simba's Pride (later retitled The Lion King 2: Simba's Pride) is an American direct-to-video film released by Walt Disney Pictures on October 27, 1998, as a sequel to the 1994 film The Lion King. It was later re-released as a special edition DVD (which altered the original title's "II" into "2") on August 31, 2004.

The film centers around Simba's daughter, Kiara, who falls in love with Kovu, a male lion who was raised in a pride of Scar's followers, who are Simba's enemies. Desperate to be together, they must overcome the two obstacles that are keeping them apart: Simba and Kovu's mother, Zira. While the original film's plot seems to have been inspired on the Shakespeare play Hamlet, this sequel's plot is similar to another Shakespeare play, Romeo and Juliet.
Share this with your friends
Recommended Piano Music Sheets
Instantly downloadable sheet music by Miscellaneous for choir and piano (SSA) of MEDIUM ...
more
$2.99
There are no other sheets found..


The free piano sheet music is provided for personal enjoyment only, not for resale purposes. If you are one of the artists and not happy with your work being posted here please contact us so we can remove it.

Latest Sheets
Here are the latest free piano sheets..
Mailing List
Subscribe to mailing list and get notified of updates.



Latest Sheets Feed


Popular Sheets Feed


Follow us on Facebook