Free Piano Sheets of The Legend of Zelda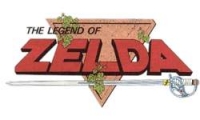 The Legend of Zelda (Zeruda no Densetsu) is a high fantasy action-adventure video game series created by game designer Shigeru Miyamoto and developed and published by Nintendo. The gameplay consists of a mixture of action, adventure, puzzle solving, role-playing and occasional platforming, stealth and racing elements. The series centers on Link, the main playable character and protagonist. Link is often given the task of rescuing Princess Zelda and the most common setting of the series, Hyrule, from Ganon who is the primary antagonist of the series. However, other settings and antagonists have appeared throughout the games, with Vaati having recently become the series' secondary antagonist. The story commonly involves a relic known as the Triforce, a set of three golden triangles of omnipotence. The protagonist in each game is not always the same iteration of Link, although the same character sometimes appears across multiple games.

The Legend of Zelda series has sold over 52 million copies since the release of the first game, The Legend of Zelda, and continues to be successful worldwide. The series consists of fourteen official games on all of Nintendo's major consoles, as well as several spin-offs. An animated series based on the games aired in 1989, and individual manga adaptions which are officially endorsed and commissioned by Nintendo have been produced in Japan since 1997.
Share this with your friends
Recommended Piano Music Sheets
The Legend of Zelda. (Easy Piano). By Koji Kondo, Kozue Ishikawa, Toru Minegishi, Kenta ...
more
$16.99
The Legend of Zelda Series for Piano. (Piano Solos). By Koji Kondo, Kozue Ishikawa, Toru ...
more
$19.99
After decades of anticipation, Alfred is proud to release the officially licensed, ...
more
$17.49
Piano Music Sheets of Artist
Total 1 result(s), listing between 0 - 1.


The free piano sheet music is provided for personal enjoyment only, not for resale purposes. If you are one of the artists and not happy with your work being posted here please contact us so we can remove it.

Latest Sheets
Here are the latest free piano sheets..
Mailing List
Subscribe to mailing list and get notified of updates.



Latest Sheets Feed


Popular Sheets Feed


Follow us on Facebook