Free Piano Sheets of Eva Cassidy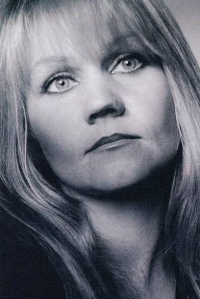 Eva Marie Cassidy (February 2, 1963 – November 2, 1996) was an American vocalist known for her interpretations of jazz, blues, folk, gospel, country and pop classics. She released her first album The Other Side, a set of duets with go-go musician Chuck Brown in 1992 followed by a live solo album, Live at Blues Alley in 1996. Cassidy was virtually unknown outside her native Washington, DC when she died of melanoma in 1996.

Four years later, Cassidy's music was brought to the attention of UK audiences when her versions of "Over the Rainbow" and "Fields of Gold" were played on BBC Radio 2. Following the overwhelming response, a camcorder recording of "Over the Rainbow" taken at the Blues Alley was shown on BBC Two's Top of the Pops 2. Shortly after, the compilation album Songbird, climbed to the top of the UK Albums Charts, almost three years after its initial release. The chart success in the United Kingdom led to increased recognition worldwide; as of 2003, her posthumously released recordings, including three UK #1s, have sold around six million copies. Her music has also charted top 10 positions in Australia, Germany, Sweden, Norway and Switzerland.

Share this with your friends
There are no other sheets found..


The free piano sheet music is provided for personal enjoyment only, not for resale purposes. If you are one of the artists and not happy with your work being posted here please contact us so we can remove it.

Latest Sheets
Here are the latest free piano sheets..
Mailing List
Subscribe to mailing list and get notified of updates.



Latest Sheets Feed


Popular Sheets Feed


Follow us on Facebook